Fall 2022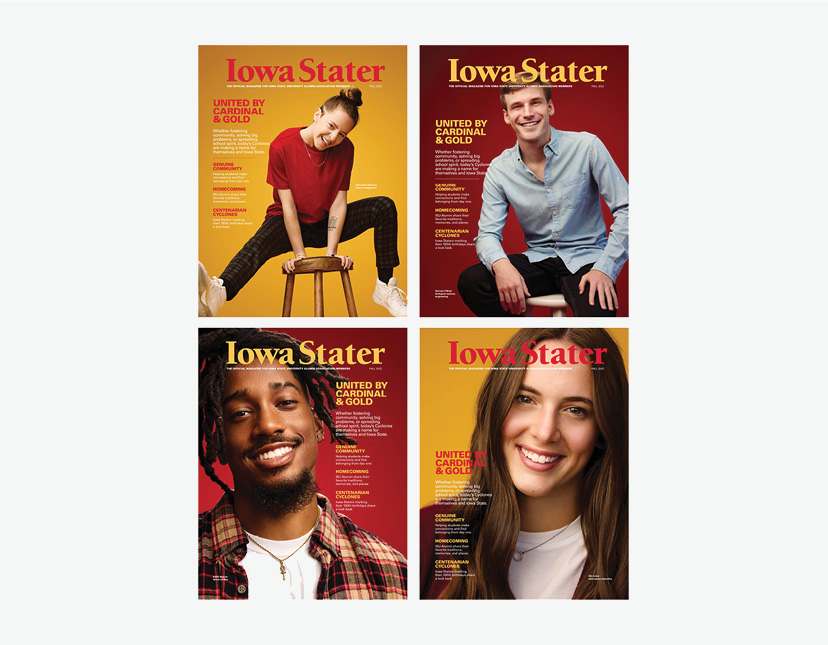 Genuine Community

Iowa State fosters connections to help all Cyclones find a sense of belonging on campus.

United by Cardinal and Gold

Whether fostering community, solving big problems, or spreading school spirit, today's Cyclones are making a name for themselves and Iowa State.
Copyright 2022 by the ISU Alumni Association, Jeffery W. Johnson, Lora and Russ Talbot Endowed President and CEO and publisher.
Iowa State University does not discriminate on the basis of race, color, age, ethnicity, religion, national origin, pregnancy, sexual orientation, gender identity, genetic information, sex, marital status, disability, or status as a U.S. veteran. Inquiries can be directed to the Office of Equal Opportunity and Compliance, 3280 Beardshear Hall, (515) 294-7612.