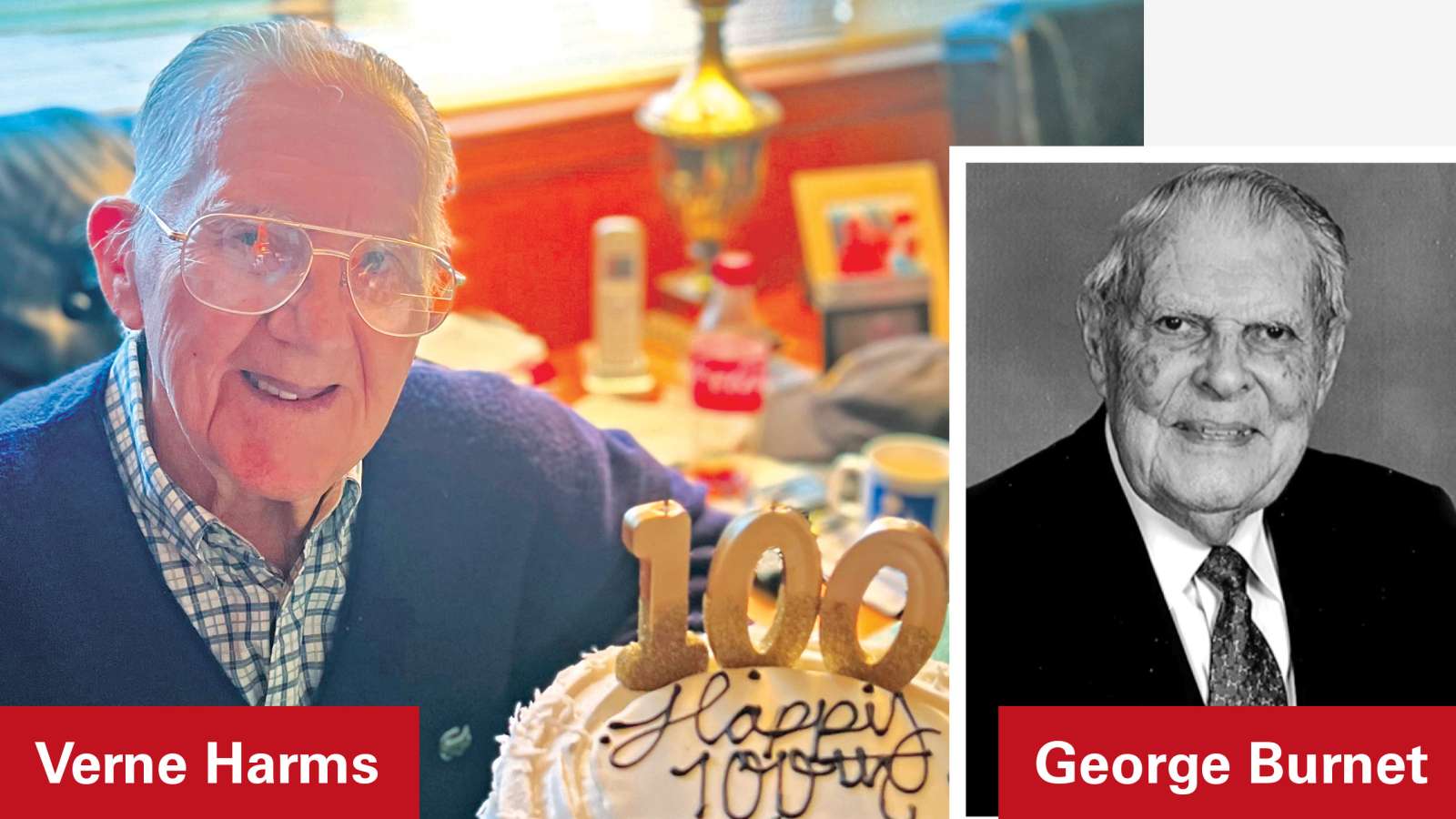 Stories have a way of connecting us all, and they're meant to be shared. Did you see a classmate, colleague, or friend featured in our last issue and reach out to congratulate them?
Did you share a snap of a story on social media or email a link from our website? Did you hand your print issue to your spouse or coworker, or tear a page and drop it in the mail?
Such was the case for reader George Burnet ('48 chemical engineering, MS '49, PhD '51). In the pages of our fall issue, he recognized Verne Harms ('49 chemical engineering)—one of our Centenarian Cyclones. He mentioned it to his daughter Joan Burnet Burns ('77 geology, MS '81) during one of their daily calls and she phoned me to ask for help in connecting the former classmates.
When I reached out to Verne to ask if I might share his contact info, not only did he agree, but the 100-year-old Iowa Stater remembered George Burnet immediately. I could hear the flicker of possibility in his voice as he thought about connecting with a classmate.
Unfortunately, shortly thereafter George's health began to fail, and he passed away before the two were able to connect. George was 98.
"Dad was all about faith, family, and Iowa State," Joan said in a recent call, and shared that in his final days her dad was able to enjoy a visit from the Iowa State Singers. A fitting tribute for such a dedicated alum, distinguished professor emeritus, outstanding researcher and educator, and friend of Iowa State.
Connecting Iowa Staters with each other through compelling storytelling, beautiful photography and design, and meaningful content — it's always an honor and a true joy.
Thanks to each of you who reached out to share your feedback. I only had room to share a handful of responses in print, but it was a pleasure to talk with or correspond with you. Please keep sharing your thoughts and story ideas via IowaStater@iastate.edu.
And, please keep reaching out to your friends, family, and neighbors to share our Iowa Stater stories. The time to connect is now.